An invaluable and unique resource for teachers, students and anyone with an interest in Asia. Articles and reviews cover a wide range of topics and time periods—from ancient to modern history, language, literature, geography, religion, youth and popular culture.
"The journal of choice to keep up with the latest developments in effective classroom strategies and teaching resources for the region."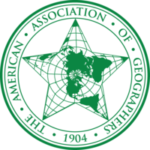 MICHAEL N. SOLEM
Senior Advisor for Geography Education,
The American Association of Geographers
Stimulating Articles
Articles on all areas of Asia, with subjects ranging from ancient cultures and literature to current affairs
Teaching Essays
Essays describing classroom-tested educational programs and strategies.
Comprehensive Guide
A guide to Asia-related print and digital resources, including movies, documentaries, books, curriculum guides, and web resources
starting at $20/year for 3x issues
1,900+ archived articles to browse and download
---
LATEST ISSUE:
Winter 2022 (Vol. 27:3)
---
Support EAA
Please help us in our mission to provide invaluable educational materials on Asia for educators.
---
Signup for the EAA Digest E-Newsletter
Receive updates and announcements from the EAA editor.
---
New to EAA?
Review the Editor's Choice Articles and take a guided tour through EAA
---