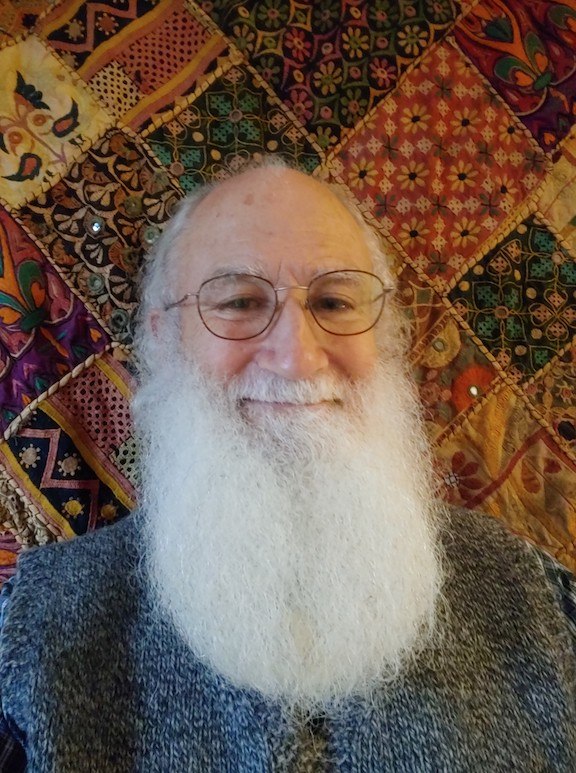 The Association for Asian Studies is pleased to announce that on July 1, 2021, Dr. Joseph S. Alter will take office as the next editor of the Journal of Asian Studies (JAS). Alter is professor of anthropology and director of the Asian Studies Center, one of several U.S. Department of Education National Resource Centers, at the University of Pittsburgh. He will succeed current JAS editor Vinayak Chaturvedi.
Founded in 1941 as the Far Eastern Quarterly, the Journal of Asian Studies is the official publication of the Association for Asian Studies and the flagship journal in its field. Appearing four times per year, the journal features a multidisciplinary array of research articles, state-of-the-field essays, and book reviews.
Born and raised in the town of Mussoorie in the Indian Himalayas, Alter attended Woodstock School before coming to the United States for college. He earned his Ph.D. at the University of California, Berkeley and is a scholar of South Asia whose research interests include health, medicine, gender, nationalism, and sport. He is author of numerous journal articles and book chapters as well as several books, including The Wrestler's Body: Identity and Ideology in North India (University of California Press, 1992), Knowing Dil Das: Stories of a Himalayan Hunter (University of Pennsylvania Press, 1999), and Moral Materialism: Sex and Masculinity in Modern India (Penguin Random House India, 2011). Alter teaches courses in medical anthropology as well as Asian Studies and is the academic director of the "Pitt in the Himalayas" study-abroad program.
To learn more about Alter and his plans for the JAS, #AsiaNow Editor Maura Elizabeth Cunningham interviewed him via email.
Maura Elizabeth Cunningham: To start, tell us about your interest in Asian Studies. How did you get into the field, and how did you come to focus on anthropology in South Asia?
Joseph S. Alter: When I arrived in the U.S. from India to start college in August 1977 I was primarily interested in literature and history but was soon drawn to the history of art and architecture. However, after taking a course in anthropology I was hooked! My original thought was to focus on primatology and study the behavior of Langur monkeys in the Himalayas, but a second course in cultural anthropology changed my perspective. In the class we were invited to browse the library to select and critique an ethnography. I happened upon Gerald Berreman's Hindus of the Himalayas. Berreman's ethnographic research was in a village very close to my home in the mountains, and it struck me immediately—while standing alone in a dark, musty library during an extremely cold New England winter, with his book in my hands—that I could escape into an academic career that opened out into the comfort of warmer archives, field research, and participant observation in a familiar environment. A series of wonderful courses with truly inspired teachers then introduced me to the work of Louis Dumont, McKim Marriott, Pauline Kolenda, Irawati Karve, M. N. Srinivas, and a host of other giants in the field of South Asian sociology/anthropology. I was off and running! Although anthropology became a focus early on at college, I continued to take as many courses as possible in history and literature. One of the most memorable was on art in East Asia. For a brief moment, enchanted by 10th-century landscape painting, I was tempted to jump ship and abandon anthropology for art history!
MEC: I'm sure you've answered this question many times during the interview process, but what led you to apply for the JAS editorship? What appeals to you about leading the field's flagship journal?
JSA: I have always been interested in both broad, comparative, interdisciplinary scholarship and the deep, specialized study of regional culture and history. The Journal of Asian Studies combines these in a way I find endlessly exciting and illuminating. At this juncture of my career, and especially from the standpoint of administrative responsibility and opportunity at the University of Pittsburgh, I am increasingly interested in understanding how scholars are both breaking new ground and developing new theoretical and analytical tools to reexamine old questions in innovative ways. So, the primary reason is pure intellectual self-interest and curiosity!
Beyond this, however, Asian Studies as a field continues to change rapidly, with Asia as a region becoming more and more central to the globalization of cultural flows even as the emergence and reemergence of nationalism in various permutations channels, dams, evaporates, and changes the substance and texture of this flow. It is an exciting time to be involved in such a dynamic field. Serving as JAS editor will give me an opportunity to work closely with a wide array of incredibly innovative scholars from around the world who are at the leading edge of their respective fields.
MEC: Although the basic structure of an academic journal is fairly standard—research articles, book reviews, the broad "state of the field" essay—each editor has the opportunity to put their personal stamp on the publication. Do you have any ideas about how the JAS might evolve under your watch?
JSA: In many ways area studies continues to suffer under the double burden of colonialism and the late-20th-century geopolitical structures of the cold war. Each generation questions fundamental assumptions in the scholarly work of previous generations, and this is exceptionally well reflected in the Journal of Asian Studies. I am eager to build on a foundation of rigorous, critical scholarship, while finding and experimenting with new modes of analysis, mediated forms of representation and methods of public-facing intellectual engagement that reflect Asia's political, economic, and cultural significance in the 21st century.
In practical terms, I hope to extend the reach of the Journal of Asian Studies to a wider, global audience. I will also build on its well-established inclusivity and the diversity of perspectives it brings to light to reconceptualize Asia as a way to think about the world even as Asia continues to be a region of specialized study—an object of study that must constantly problematize the intellectual burden of its own regional objectification.
MEC: What's one piece of advice—JAS-specific or not—that you would give to a young scholar thinking about a career in Asian Studies or just starting graduate school?
JSA: My advice probably reflects the current tensions and contradictions in academia. At the same time that you should be practical and pragmatic—which boils down to writing and publishing—you should first and foremost love what you do and learn to love more broadly. No matter how institutionalized and structured on the basis of economic priorities, and regardless of the extent to which we must all sell our labor, and struggle to control the terms under which it is sold in the industry of higher education, research and teaching in the modern academy can only be a meaningful career if it is first and foremost a way of life and of being in the world. I cannot stress enough how important it is to learn how to enjoy the work of writing.
MEC: Beyond teaching, research, and now learning the ropes at the JAS, how do you spend your time? What are some of your hobbies or interests?
JSA: I have always enjoyed running and the dog in our family gets me out on trails in Pittsburgh's beautiful parks almost every morning. I enjoy reading, especially history and biography, which sometimes involves walking a fine line between work and leisure. Early European and American history are, fortunately, truly exotic! My partner and I also love to cook and often collaborate in the kitchen, albeit in a very ad hoc, unstructured manner without reference to recipes. When that works—which it usually does—we enjoy good food and good company. We both enjoy traveling and have contrived careers that make a necessity of this indulgent virtue while also spending time with our globally dispersed family.
MEC: Joe, thanks for the interview and best wishes for your editorship of JAS!